This Saturday, September the 15th St. Sava Serbian Orthodox Church in North Port is organizing?a celebration for the 100th-anniversary?of the raising the Serbian flag over the White House.
The United States of America officially celebrated July 28, 1918 as ?Serbia Day".
This day the Serbian flag flew over the White House and other public institutions?together?with U.S. flag. If you think this is not a big deal, consider this – only one other flag has ever flown over the White House; that was the French flag, on the 131st?anniversary of the fall of the Bastille, on July 14, 1920.
This was?a memorable act of the U.S. President?Woodrow?Wilson towards Serbia that submitted the ultimate sacrifice in ?The Great War??? it lost 26% of its population and had a precedent in the war history when almost its entire population had to withdraw from their homeland.
On July 27, 1918 Secretary of State Robert Lansing? called on every American citizen to, ?gather on Sunday, July 28?in their churches in order to express their sympathies toward this enslaved nation (Serbia) and their oppressed brothers in other countries and to invoke the blessing of the almighty God for them and cause that they are fighting for.?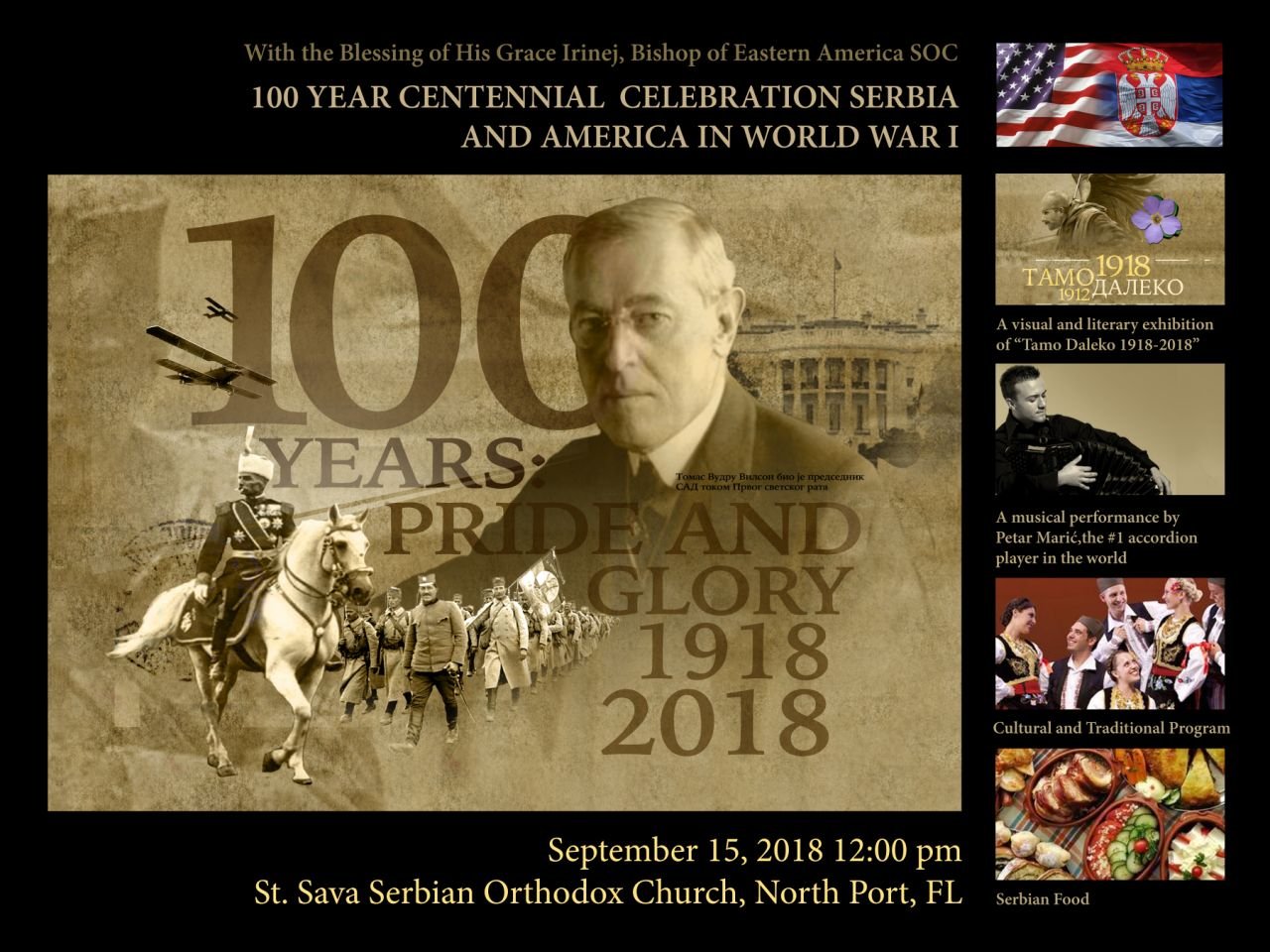 The celebration will be held this Saturday at North Port church groud. The official program starts at 3 pm. but you're welcome to come in as early as noon. The main attraction will be Petar Maric, world's best accordion player from Serbia followed by Folk dancers. Great homemade Serbian food and drinks will be waiting?for you!
When: September 15th, 2018
Where: 8065 West Price Blvd., North Port, FL 34286.
Contact: Fr. Sasa Djurdjevic 941-623-8023
Comments
comments